Welcome To Dolphin Connection
Get up close and personal with our amazing Bottlenose Dolphins, right in their natural lagoon habitat. Choose from 1 of our 7 interactive programs; all offering their own unique experiences. Leave inspired to make changes for the greater good of the ocean, environment and all the amazing creatures that call it home! Here at Dolphin Connection, Inspiring Conservation is something we are all passionate about!
Dockside Dolphins is a ~15 minute dry from the docks program.
Dolphin Encounter is a ~25-30 minute shallow in water interaction. Dolphin Encounter does not include a deep water swim and is great for families.*
Dolphin Discovery is a ~25-30 minute deep water program including 1 deep water swim adventure with 1 dolphin. For animal safety, the Dolphin Discovery program has a guest weight limit of 250 lbs.*
Royal Swim is the ultimate experience, ~25-30 minute deep water adventure including 2 deep water swim adventures with 2 dolphins. For animal safety, the Royal Swim program has a guest weight limit of 250 lbs.*
Trainer for a Day is a ~2.5 hour experience with our staff and dolphins.*
Paint and Play with Private Dolphin Experience~In this 15 minute program you will choose the colors for your special piece of art. As you hold the canvas over the water the dolphin will come to paint with our unique dolphin paint brushes.
*Program times are approximate. Programs have height and weight limitations, please refer to each program.*
Experiences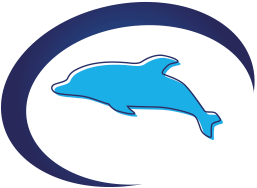 Vision
Conservation of natural resources,especially those of the fragile Florida Keys, is the most important mission we can imagine.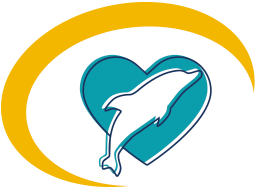 Guest Promise
We believe that experiential learning,meeting a dolphin face-to-face, encourages and motivates our guests to make difference on behalf of our planet.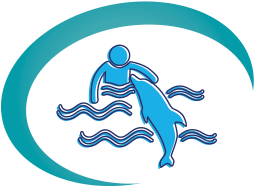 Animal Care
Dolphin Connection pledges to provide the highest quality of care for our dolphins.Their health and welfare are our primary concern.