Program Behaviors
Melon Rub
Handshake
Mimicries with a dolphin

Program Times
Every day. (Times can and may vary.)
2023 TIMES
09:15 A.M.--please arrive by 9:00 A.M.
10:45 A.M.--please arrive by 10:30 A.M.
12:45 P.M.--please arrive by 12:30 P.M.
02:15 P.M.--please arrive by 2:00 P.M.
03:45 P.M.--please arrive by 3:30 P.M.
Program Times may vary by season, some time slots may be unavailable. Call 305.289.9975 for more information.
BOOK NOW 10% OFF!
This program is perfect for families with young children that don't mind getting splashed, but aren't ready to be in water with these friendly faces, and with the desire to meet and interact dockside with our dolphins. This is a 30 minutes from the docks dolphin meet and greet.
Following a fun educational session into the world of dolphins, conservation and a mini demonstration on proper hand placements for each dolphin behavior, to better prepare our guests. The Dockside Dolphins program allows play and interact with our animals from our dry training docks. Guests will also get the opportunity to have some fun play time, which can be semi-customized to better enhance each group. Our talented photographers will be capturing your experience throughout the program.
GUIDELINES
Children 6 years old and older $99.99, 5 years old and younger $24.99 must be accompanied by a paid adult participant 18 years or older. Guests with any medical restrictions, special needs or fish allergies please call us at 1-305-289-9975 to notify staff. All Jewelry of any kind must be removed prior to participation.
Did participating in a Dolphin Connection program inspire you?
Please share your experience with us by clicking the banner below, or post on our Facebook or Instagram pages and be sure you tag us! We love to see the joy and smiles our dolphins bring to each of our guests!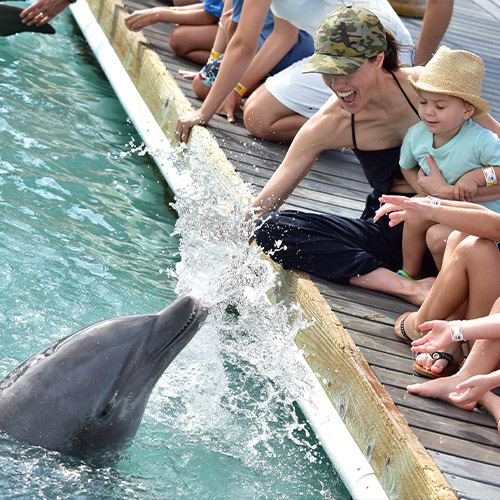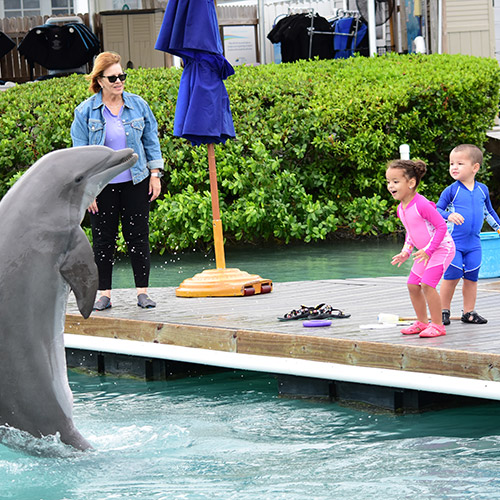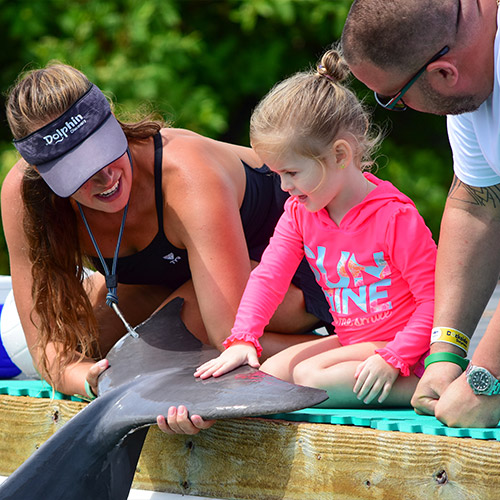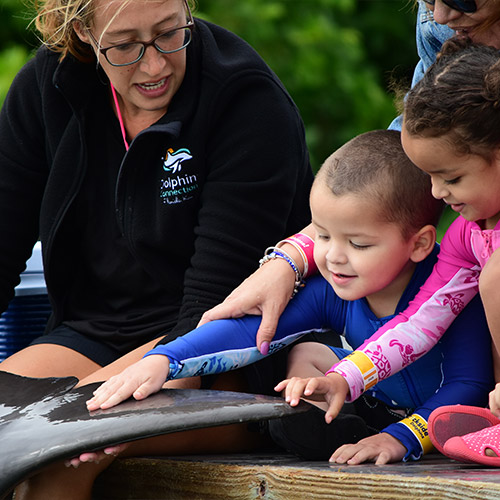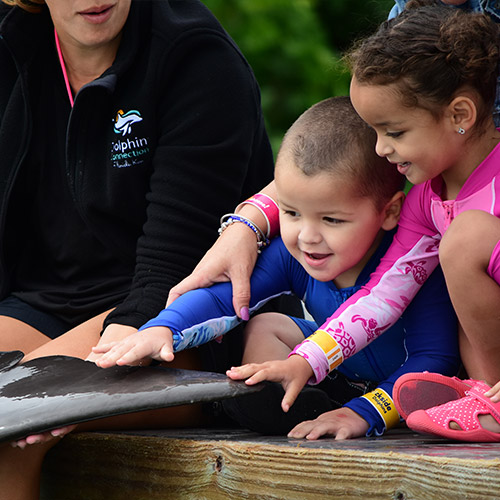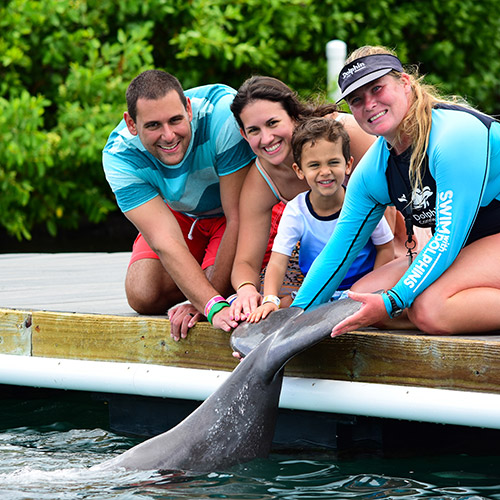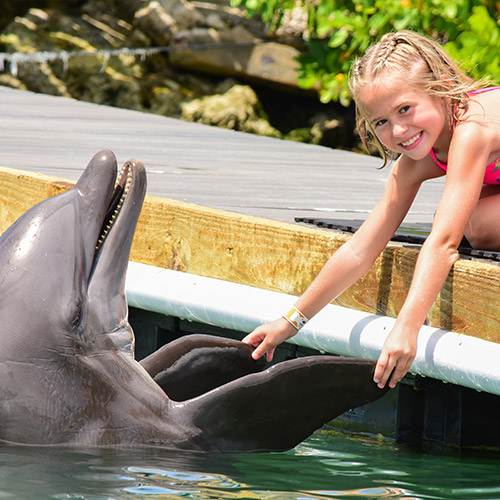 *No Programs offered on Thanksgiving Day or Christmas Day, due to facility being closed