Program Behaviors
Melon rub
Single hug
Hand shake
Hand target
Various Playtime/Mimics

Program Times
Every day. (Times can and may vary.)
09:45 am
11:40 am
01:00 pm
02:30 pm
Reserve Now
Come and enjoy the company of our wonderful dolphins as they welcome you right in their own natural habitats! Experience first-hand the connection of a lifetime, while our marine mammal specialists guide you through all of the fun and excitement. While having fun, you will also gain important knowledge about conservation and education about bottlenose dolphins that you can take with you.
Following a brief educational session into the world of our dolphins, conservation and a mini demonstration on proper hand placements for each behavior to better prepare our guests. Our Dolphin Encounter program at Dolphin Connection is one of the best activities offered in the beautiful Florida Keys! Our Dolphin Encounter program is specially designed for visitors of all ages looking for an in-water experience with a dolphin. It is also the go-to program to accommodate all families, teams or groups. In this program, guests will be able to experience multiple behaviors, including an unforgettable hug, become a trainer with the infamous Hand Target behavior, and a heartfelt handshake with our playful grey friends. Guests will be standing on a submerged platform for the entirety of the program. You will learn about the Dolphin's skills, strength, agility and intelligence. Our talented photographers will be capturing your experience throughout the program.
Restrictions
Participants must be 54 inches (4ft 6in/137 cm) or taller to participate on their own. Participants who measure 40in to 53in can participate but must be accompanied by a paid adult participant 18 years and older. One paid adult participant per each participant 53inches or under. For safety reasons, pregnant women are not permitted to participate in this program. Guests with any medical restrictions, special needs or fish allergies are required to email frontofficedc@dolphinconnnection.com or call us at 1-(305)-289-9975 prior to booking so that our team can best accommodate!(Photos are included with the price.)
Did participating in a Dolphin Connection program inspire you?
Please share your experience with us by clicking the banner below, or post on our Facebook or Instagram pages and be sure you tag us! We love to see the joy and smiles our dolphins bring to each of our guests!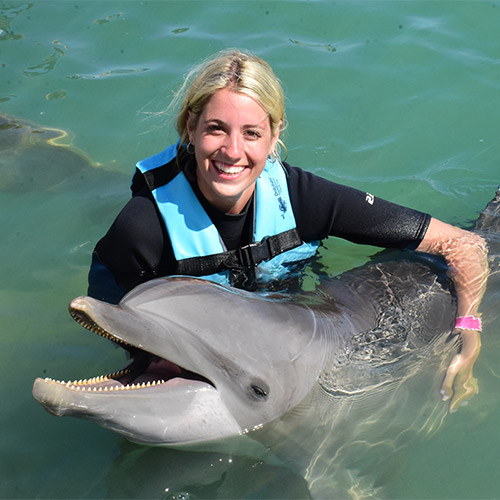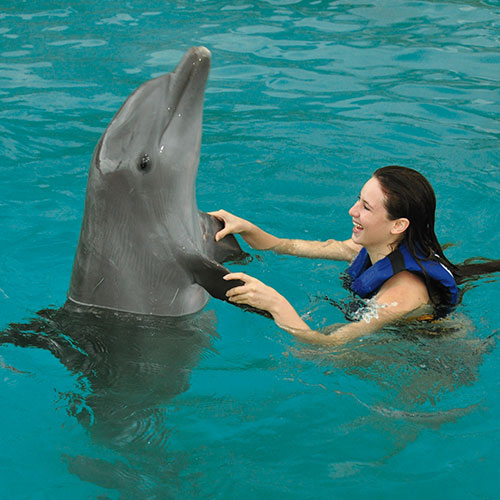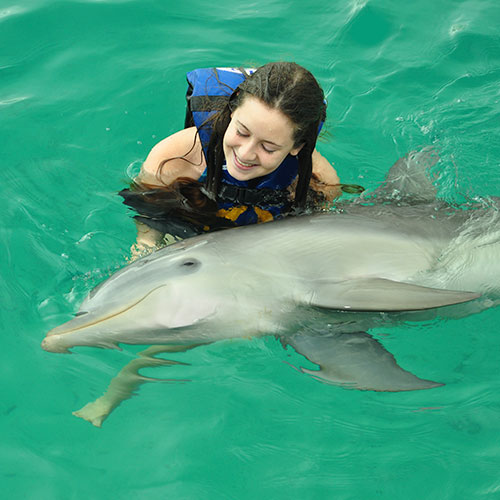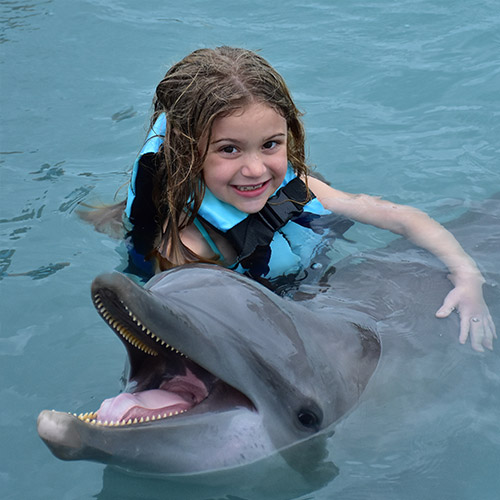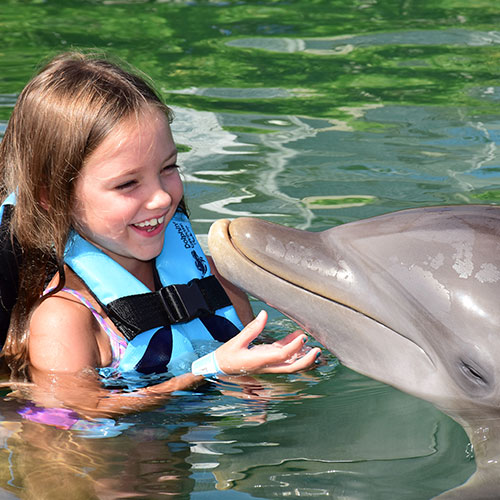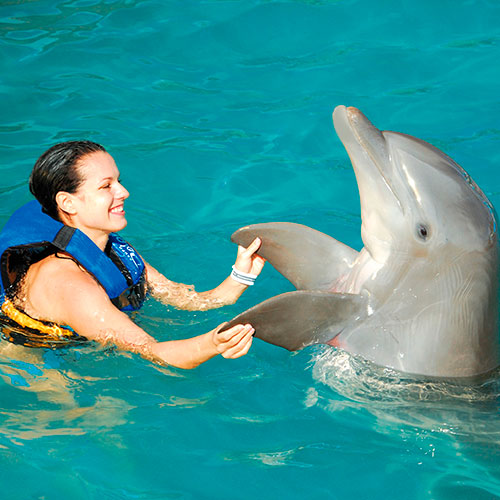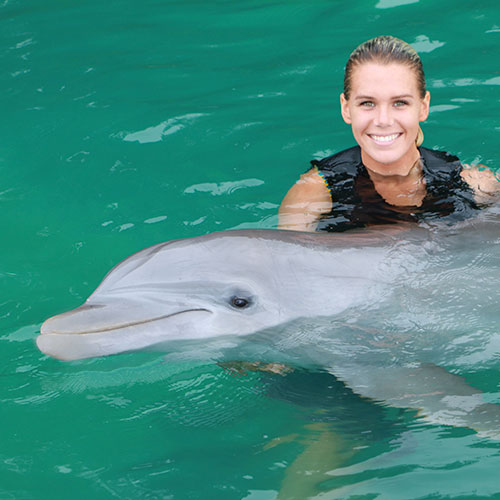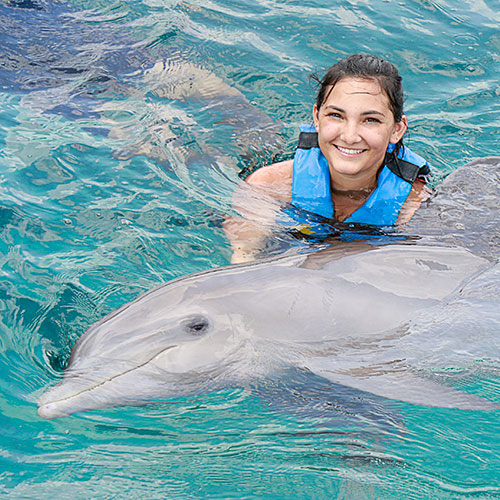 *No Programs offered on Thanksgiving Day or Christmas Day, due to facility being closed