Program Behaviors
Assist in food preparation
Training session
Limited availability

Program Times
Every day. (Times can and may vary.)
Ages: 10 and up and 54 in tall
Check in 10 min early
Reserve Now
Ever think about becoming a dolphin trainer? This 3-hour program is a dolphin lover's dream come true! A memorable experience that allows you to join the Dolphin Connection team and become an actual trainer for a day. You'll take home a t-shirt, reusable water bottle and a printed photo of your choice to commemorate this exciting opportunity.
The Trainer For A Day program is an in-depth, three hour behind the scenes look into the daily activities of the Dolphin Connection training team. The program is designed to give participants a up-close and personal, behind the scenes experience by providing hands on opportunities and assisting the training sraff in sessions and daily duties. Limited to a maximum of two participants per day, this program offers a unique opportunity to experience what it's like to be a dolphin trainer. The program includes ample opportunities to interact with our dolphin family: the Dolphin Discovery and the Dockside Dolphins programs are included as well as a private training session with the dolphins from the docks. Participants have one-on-one time with the trainer and are involved in various hands on activities regarding the care and training of our dolphins. Our talented photographers will be capturing your experience throughout the program.
You'll shadow our Marine Mammal Specialist and go behind the scenes to work with our ocean ambassadors.
Our facility is in a natural lagoon. Observation areas are located in multiple locations around the lagoon. Not all swimming areas and interactive platforms are able to be seen unobstructed. Platform selection is done based on guest count and program type. Due to the variability of our dolphins and natural habitat we can not ensure clear views for non participants. The best view of all is in one of our programs as a guest.  We recommend parents to participate with minors if concerned about views from outside on the observation deck.  We do not guarantee all participants will be in full line of sight at all times during our programs due to the habitat set up.
Restrictions
Dolphin Discovery Program, Dolphin Royal Swim Program, Dolphin Painting, Training Session, Assisting in various training dutie such as but not limited to: food prep, bucket cleaning, water quality and conservation/education classroom.
Participants must be 10 years old and 54 in tall
Due to space limitation, please call for a reservation at 1-305-289-9975
Did participating in a Dolphin Connection program inspire you?
Please share your experience with us by clicking the banner below, or post on our Facebook or Instagram pages and be sure you tag us! We love to see the joy and smiles our dolphins bring to each of our guests!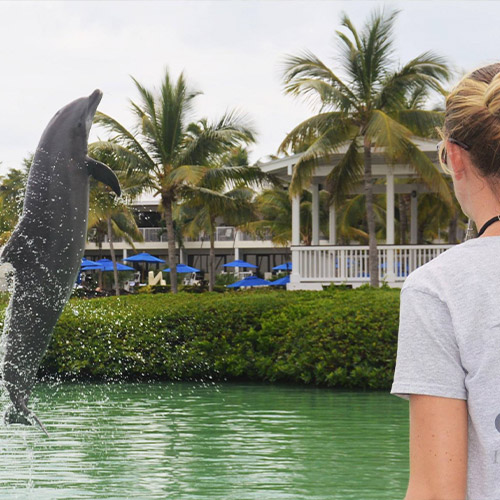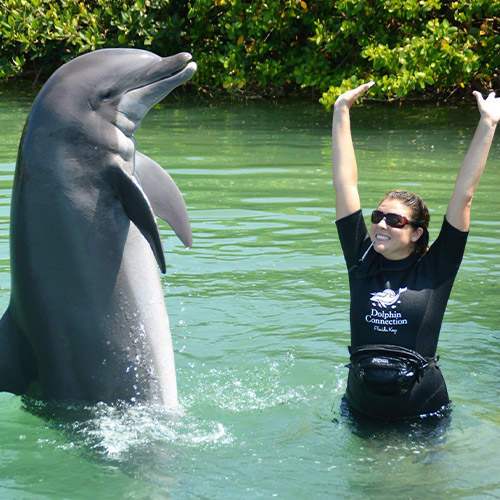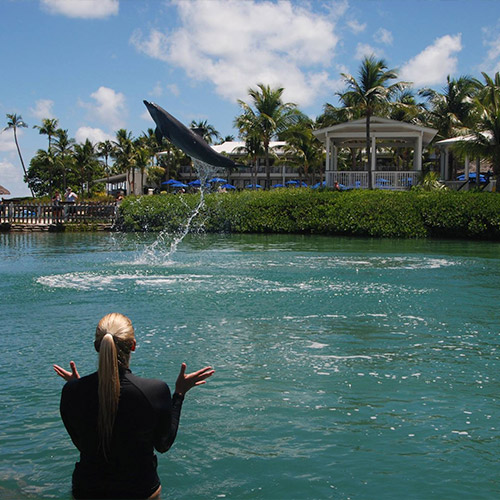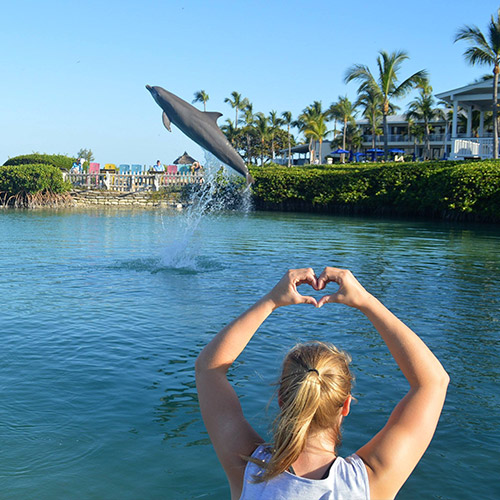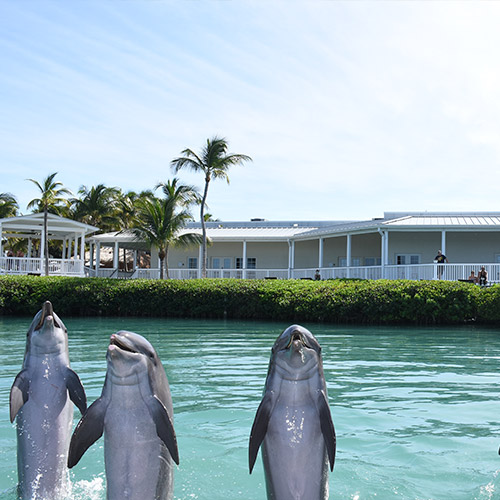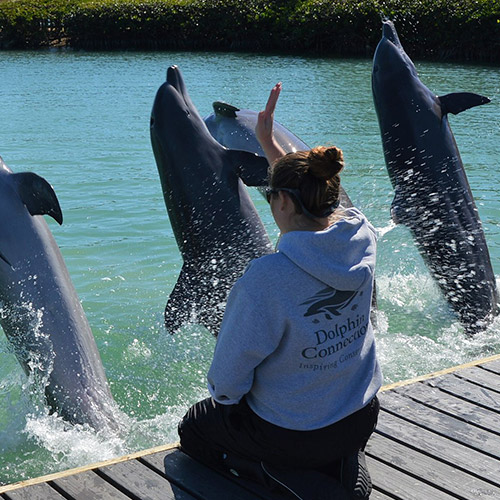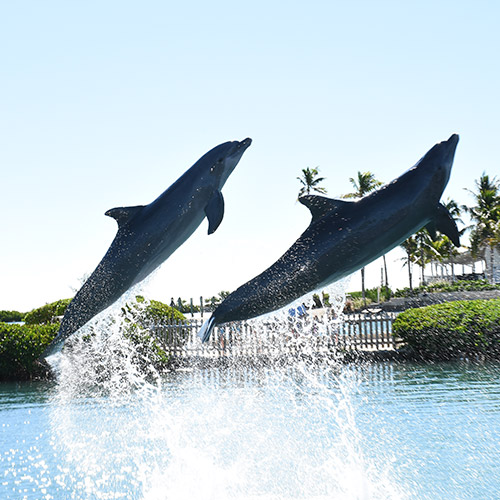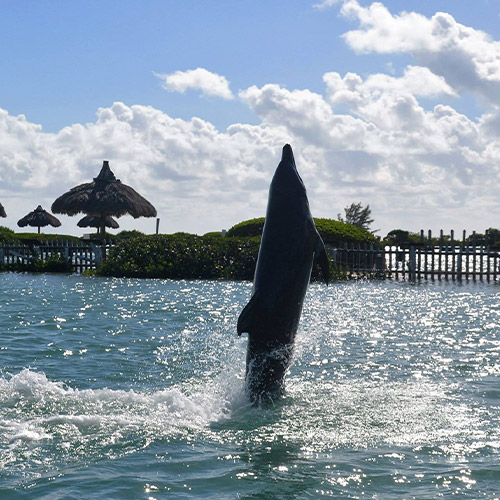 *No Programs offered on Thanksgiving Day or Christmas Day, due to facility being closed