Swim with Dolphins in Dolphin Connection
Your ultimate destination for an unforgettable experience with marine life!
Overall, Dolphin Connection is a must-visit destination for anyone who wants to experience the magic of interacting with dolphins in a beautiful and serene setting while learning about the importance of conservation and environmental stewardship.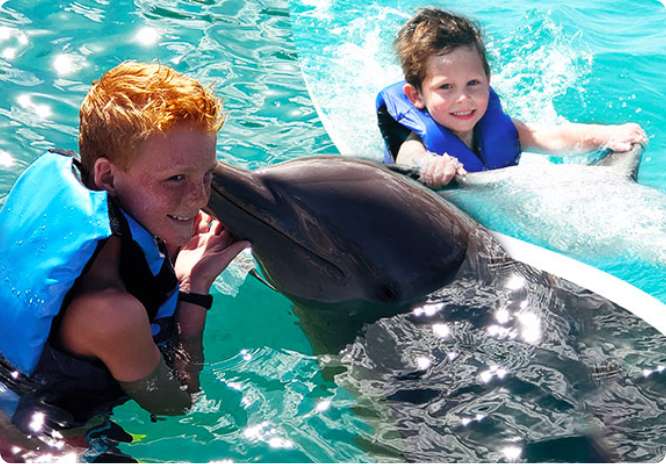 Dolphin Connection Locations
Frequently Asked Questions
You must arrive 15-20 minutes before the program starts because you must fill out a liability waiver and fulfill or check that the payment is correct.
Personal cameras are not permitted on the docks or in the water for liability reasons but are approved at our beach and overlook areas. For your convenience, staff photographers are present at each program.
They can be in the observation areas around the lagoon.
Any belongings you have with you can be left in the Dolphin Connection classroom, which will remain locked during your program. We are not responsible for lost belongings.
All swimming experience programs have rules and policies for minors and heights. You can check the information on each of the programs' pages located in this site's menu.
How to Get to Dolphin Connection Riviera Maya
Carretera Federal Cancún – Chetumal Km 272
Antes del Hard Rock Hotel Riviera Maya
Código Postal: 77734
Puerto Aventuras, Quintana Roo.